Emakumeak Zientzian (Women in Science)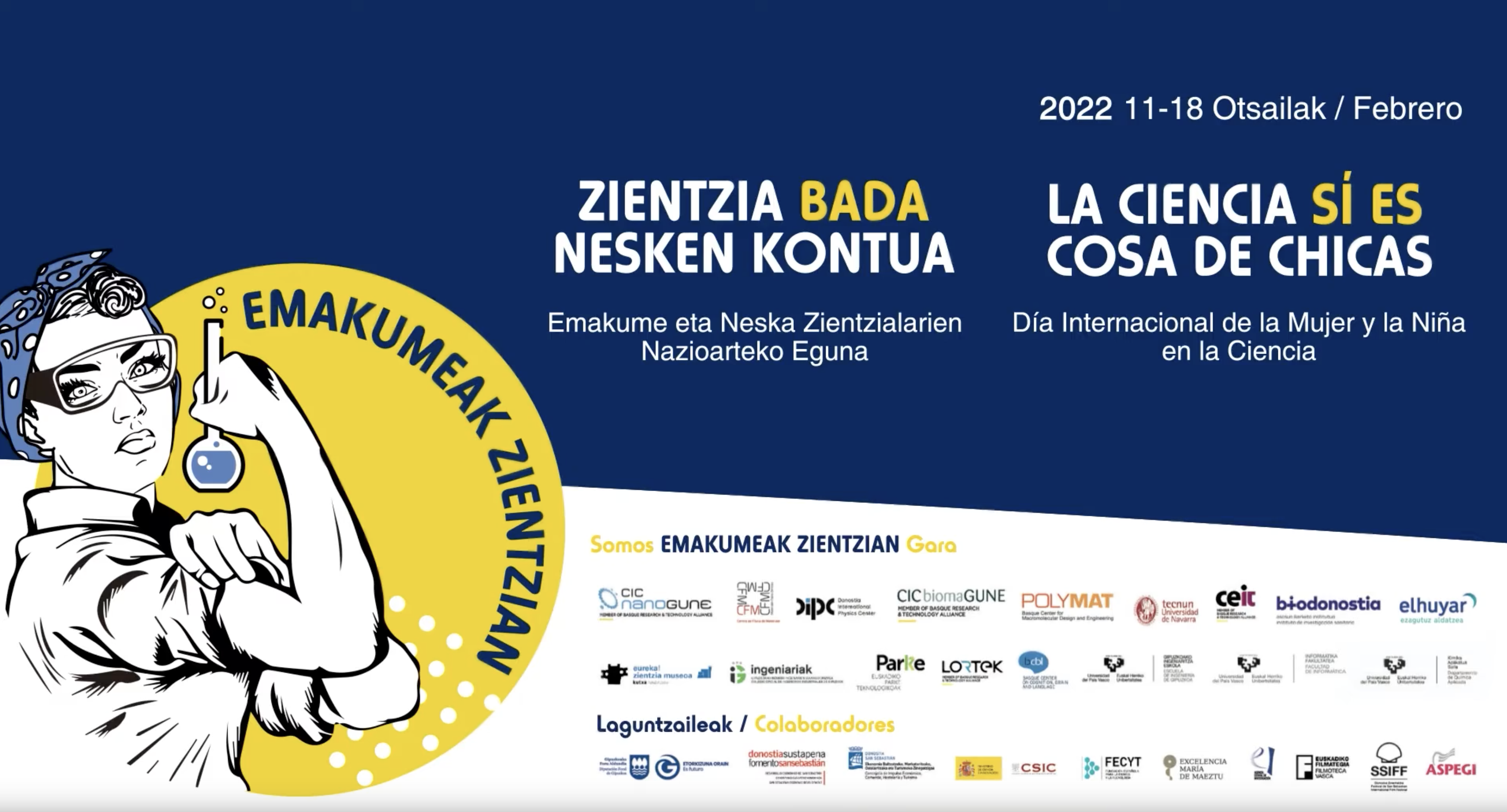 The Emakumeak Zientzian initiative took its first steps in 2017 and year after year it has grown and strengthened. The General Assembly of the United Nations decided, in 2016, to proclaim February 11 as the International Day of Women and Girls in Science in order to achieve access and full and equal participation in science for women and the girls.
In this context, Women in Science emerged with specific objectives:
Make the activity of women in science visible, break with the typically masculine roles attributed to scientific-technical activities, and encourage the choice of scientific careers among girls and adolescents.
To this end, a broad program of activities around February 11 is promoted, organized, developed, presented and executed.
The Biofisika Institute and the Fundación Biofisika Bizkaia are actively participating in the Emakumeak Zientzian initiative, to be held between February 8 and 17.
The activities that we have organized will take place in different places in the Basque Country with an important objective: to make visible the activity of women in science.
We encourage you to visit the 2023 Program.
Within the program, we want to highlight several activities/talks that will be held at the Biofisika Institute:
- 13 FEB 2023 - 12:30h: 'La trayectoria exitosa de una mujer científica "¿Todos los cerebros son iguales?"'
Dra. Alicia Mansilla
(Head of Research – IRYCIS)
- 14 FEB 2023 - 11:00h: 'La trayectoria exitosa de una mujer científica'
Dra. Jasone Cenoz
(Professor of Research Methods and Diagnosis in Education at the UPV/EHU and President of the Education Commission of the Spanish Research Agency)
- 14 FEB 2023 - 12:00h: 'La trayectoria exitosa de una mujer científica'
Dra. Inmaculada Gilaberte Asín
(Clinical Research Department Director – FAES FARMA)
- 15 FEB 2023 - 10:00h: School visit to the IBF. Visit for High School and Vocational Training students.